PRIVATE LESSONS
---
For decades, private lessons have been common in all walks of life…whether it be in the form of individual tutorin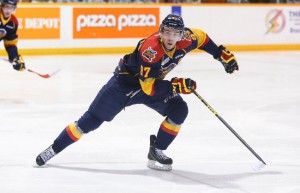 g for academics, music, languages etc. or one-on-one teaching for individual sports such as golf & tennis.
But only recently have we seen a huge interest in private lessons in hockey.  For years, team sports have been exactly that…team sports!  The idea of individual instruction seems to be ignored.  Team practices tend to focus more on winning as a team (practicing team concepts), than they do on improving a player's personal skills.
It has become more apparent than ever now, that players need to possess a good, solid and extensive individual skill set if they want to play at a high competitive level.  But for every player, learning this skill set can be a difficult and frustrating task.
Private lessons can have a huge impact on player development:
Allows the student to work on the things that they need the most help with.

Private lessons allow for a whole range of hockey skills to be covered.

Students build a trusting relationship with their instructor that goes beyond that of a team coach.

Skill development progresses quickly because, unlike most team training, the development is done in a progressive matter…building one fundamental on top of the other.

Corrects bad habits as they develop and re-enforces the good ones.

Players can practice, try, fail and succeed…all without the pressures of the team environment and team coaches watching.  No pressure and positive re-enforcement are the two greatest elements in learning!

Students quickly see the benefits of self-discipline, routine and hard work and learn the valuable lesson that dedicating oneself to a attaining a specific goal is possible!
---
We have packages to suit everyone's needs. Contact us to check availability and book your sessions today!
| | |
| --- | --- |
| 1 hour Private Lesson (1-6 players) | $200 + tax |
| 1/2 hour Private Lesson (1 player) | $100 + tax |
|   |   |
| 1 Hour Multi-Player Lessons | Please note:  multi-player lessons will be billed in full to the party who booked the session. |
| 6 + Players | $300 + tax  |
| | |
| | |