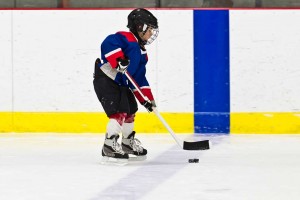 Registration is now open for the 2019-2020 Future Stars League
Registration is now open for the 2019-2020 season of the Cutting Edge Future Stars League, Halton's premier development program for hockey players 4 to 8 years old.
*New Format 
In order to provide families with more flexibility and choice, Cutting Edge has adopted the same format we use for our Spring Future Stars League and applied it to the 2019-2020 Fall and Winter Future Stars season.
1 Day Option – Under the direction of Head Instructor Jason Bergeron, the first half of each Saturday ice time will be used for practice time to improve skating, stick handling, passing and shooting skills.  The second half of each Saturday ice time will feature a 3 on 3 game providing players with an opportunity to use their newly developed skills in game situations, learn to play the game properly and, of course, have tons of fun playing the great game of hockey.
2 Day Option – For those who are looking for more ice time, Cutting Edge will be hosting 3 on 3 games on Sundays under the guidance of Associate Instructor Sarah Robson.  These games will offer more ice time and game play and even more fun with instruction and feedback throughout the games.
Choose the option best fits your families needs.  
Cutting Edge's training sessions are conducted by Head Instructor Jason Bergeron, a highly knowledgeable and passionate instructor who will help your son or daughter improve their skills quickly in a fun and comfortable environment.  When your child shows up to the rink each weekend, they will know who their instructor will be, and can expect a consistently high level of instruction delivered by an experienced and skilled professional.
Sibling Discount:  Cutting Edge is pleased to offer a 10% discount on the second registration when you register more than one child in our 2019-2020 Future Stars League.
1 Day Option – $450 + hst 
2 Day Option – $680 + hst
Each player will receive an NHL jersey and socks as well as a year end award. 
There are no practices or games on Thanksgiving weekend or over the Christmas holidays.  
The season will start on Saturday, September 14, 2019 and end on Saturday, March 7, 2020.
Check out the before and after video from our 2018-2019 Future Stars league to witness the incredible improvement made by the participants.
REGISTER NOW – FUTURE STARS LEAGUE
---
Season Schedule:
Week #
Saturday
Sunday
1
14-Sep
15-Sep
2
21-Sep
22-Sep
3
28-Sep
29-Sep
4
5-Oct
6-Oct
OFF – THANKSGIVING
5
19-Oct
20-Oct
6
26-Oct
27-Oct
7
2-Nov
3-Nov
8
9-Nov
10-Nov
9
16-Nov
17-Nov
10
23-Nov
24-Nov
11
30-Nov
1-Dec
12
7-Dec
8-Dec
13
14-Dec
15-Dec
14
21-Dec
22-Dec
 
Off for Christmas and New Years
15
4-Jan
5-Jan
16
11-Jan
12-Jan
17
18-Jan
19-Jan
18
25-Jan
26-Jan
19
1-Feb
2-Feb
20
8-Feb
9-Feb
21
15-Feb
16-Feb
22
22-Feb
23-Feb
23
29-Feb
1-Mar
24
7-Mar
8-Mar