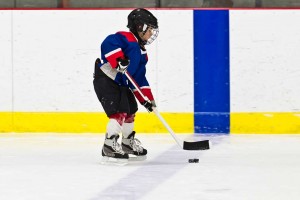 Registration is now open for the 2022-2023 Future Stars League
Registration is now available for the 2022-2023 Cutting Edge Future Stars League for hockey players 4-9 years of age.
Led by instructors Perry D'Arrisso and Andrew Dovey, the Future Stars League will start on Saturday, September 17, 2022 and end on Sunday, March 5, 2023.  
Each player will participate in 2 on ice sessions per week, with practices taking place on Saturdays and games being played on Sundays.

The Cutting Edge Future Stars League prioritizes the development of skating, stick handling, passing and shooting skills in a fun environment. 
All of Cutting Edge's training sessions are conducted by Head Instructors Perry D'Arrisso and Andrew Dovey,  highly knowledgeable and passionate instructors who will help your son or daughter improve their skills quickly in a fun and comfortable environment.  When your child shows up to the rink each weekend, they will  can expect a consistently high level of instruction delivered by a professional.
The Cutting Edge Future Stars League is not just another development league using inexperienced staff who lack knowledge or motivation.  The curriculum is a well thought out, progressive program created by professional instructors who truly care about the development of our students.
COST:
Cutting Edge is offering an early bird registration discount of $525 + hst for the first 30 players who register prior to July 31, 2022.  After that date, the price will increase to $575 + hst.
HIGHLIGHTS:
players are evaluated and placed in a division based on age and skill level

each player receives an NHL jersey and socks

no games on Thanksgiving weekend or over the Christmas holidays

each player receives a reward at the end of the season
Sibling Discount:
Registering more than 1 child? Cutting Edge is offering a sibling discount.  Receive a 10% discount off each subsequent registration after registering your first child.
REGISTER NOW – FUTURE STARS LEAGUE
---