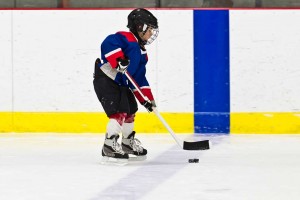 Registration is now open for the 2017/2018 Future Stars League!
Future Stars League 2017/18
Registration is now open for the 2017/18 season of the Cutting Edge Future Stars League, Halton's premier development program for hockey players 4 to 8 years old.
Designed and delivered by Head Instructor Jason Bergeron, the Future Stars League will be comprised of 52 ice times (26 practices and 26 games, plus an evaluation) starting on September 9, 2017 and ending on March 25, 2018.  Practices will occur on Saturdays with games being played on Sundays between 12-5 pm.  Registration will also include an NHL jersey and socks.
Cutting Edge is providing you with the best value of any development league in the Halton region, just $11.05 per high end session, while offering you 16 more on ice sessions than the MOHA initiation program, all for just $595.  When you register before July 31, 2017 you will receive our early bird special price of $550.
Do not miss out on this opportunity as the Cutting Edge Future Stars League has achieved incredible growth, earning the reputation as the top development program in Halton with its emphasis on skill development, fun, and top notch instruction.
The Cutting Edge Future Stars League curriculum is a well thought out, progressive program created by a professional instructor who truly cares about the development of our students.
Cutting Edge's training sessions are conducted by Head Instructor Jason Bergeron, a highly knowledgeable and passionate instructor who will help your son or daughter improve their skills quickly in a fun and comfortable environment.  When your child shows up to the rink each weekend, they will know who their instructor will be, and can expect a consistently high level of instruction delivered by an experienced and skilled professional.
Sibling Discount:  Cutting Edge is pleased to offer a 10% discount on the second registration when you register more than one child in our 2017-2018 Future Stars League.
Check out the before and after video from our 2016-2017 Future Stars league to witness the incredible improvement made by the participants.
register now – future stars league
Below are highlight videos of our 2015-2016 season and Future Stars League Before and After clips illustrating the dramatic improvement many of students enjoyed in just 6 months.
2012-2013 Season – Before and After
2013-2014 Season – Before and After
---
Season Schedule:
Week #
Saturday
Sunday
1
9-Sep
10-Sep
2
16-Sep
17-Sep
3
23-Sep
24-Sep
4
30-Sept
1-Oct
OFF – THANKSGIVING
5
14-Oct
15-Oct
6
21-Oct
22-Oct
7
28-Oct
29-Oct
8
4-Nov
5-Nov
9
11-Nov
12-Nov
10
18-Nov
19-Nov
11
25-Nov
26-Nov
12
2-Dec
3-Dec
13
9-Dec
10-Dec
14
16-Dec
17-Dec
OFF – CHRISTMAS and NEW YEAR'S
15
6-Jan
7-Jan
16
13-Jan
14-Jan
17
20-Jan
21-Jan
18
27-Jan
28-Jan
19
3-Feb
4-Feb
20
10-Feb
11-Feb
21
12-Feb
13-Feb
22
24-Feb
25-Feb
23
3-Mar
4-Mar
24
10-Mar
11-Mar
25
17-Mar
18-Mar
26
24-Mar
25-Mar